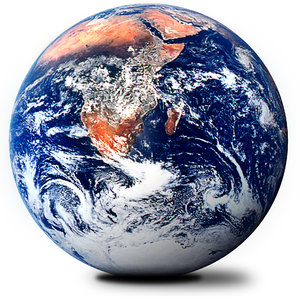 There comes a point in everyone's life where we really learn who we are. When we truly understand how our experiences and choices have created the only thing we'll ever know for sure: Ourselves. Each of these experiences is different, each one with different causes and effects. Some people change in a profound manner, and some change very little. Even though this entity cannot be described in any concrete way, it's a stage in human life that we all have or will come to know.
It's an interesting phenomenon, when you consider the consequences of consciousness. Many don't even give it a second thought, and accept it as just another change in their lives. But to me, this change is profound, and even though I am still the same person at my core, a lot of my views and ideas have changed greatly. Things I used to find unacceptable, are more than acceptable now.
Ideas that seemed to hold little weight in the world are actually much more influential than previously thought. My friends haven't changed much, and neither has my relationships with them. I have gained many new friends whom I value just as greatly as my friends prior to this tipping point. These are only the ideological and philosophical changes. Some of my senses have changed as well and become sharper.
A sense I had not had before, as strange as this is, has manifested in a big way. Feeling movement through the universe and across the surface of the Earth(e.g. when driving, a distinct feeling of traveling through space) is not something I had a very good sense of before. Perhaps that is a common feeling that I had been lacking for whatever reason, but to me it's very new and very profound! I feel as though I am more greatly attuned to the life I live.
While I cannot say if others experience this kind of phenomenon in such a profound way, I do believe there is a point in everyone's life where things just start making sense. That time for me is now, which at 26 makes me wonder if my experiences in life had been different, would I have experienced this sooner or later? Will this change make my life definitively better? Well, that's the tricky part. I can't say for sure. I can certainly say that I will feel like I enjoy life more.
But will it allow me greater opportunity to seek what I want from life? Or will it simply allow for an acceptance for what I have? If I know me, the latter will not hold much weight. I still seek to be a writer on many levels, and even though it seems like not much has been happening lately, there is a lot of leg work being done for the next story. Here's a hint: An Observe Re-Write(yet again, I know, this would be rendition #6).
However, because of how things have changed in my life, I believe the changes I wish to make will ultimately make for a better story. Which is interesting to me on the level of how life experiences can change a person's writing. I could go on and on about how this feeling and these changes effect life, but I'm not here to write another novel.
I guess despite my rambling what you can take from all of this is that even though there has been a slight lack of content within the last month, there is much more to come. One of the things I have learned is not to fear the passion that drives you. Why I had feared it in the first place, even I don't know. But this change means I am much more inclined to sit and write, than I am to sit and game. This means much more real original content coming!
As always folks, thank you for your support. I appreciate all of you who take the time to read through any of my posts! My hope is that you took away something from them, and that they provide you with some insight into your own lives. Stay Tuned for more!
E Pluribus Unum!